YMCA Hamilton Burlington Brantford
📍 Tansley Woods Community Centre, Burlington
🖌️ Artist Educator: Mais Enaya
The artist educator originally planned for two separate groups of children, one collaborating on a larger tree project and the others working independently on smaller trees using cardboard tubes and flat cardboard. However, the day took an unexpected turn.
As the artist educator set up the materials in different areas of the classroom, the children naturally gravitated toward a big idea – creating a massive collaborative tree. Their enthusiasm surprised the artist educator, who decided to embrace this spontaneous change of direction.
With materials scattered around the classroom, the staff gathered the children in a circle to discuss the concept of trees, using nearby examples from outside the classroom. The children's creativity began to flow. Some began rolling a large cardboard sheet to create a trunk big enough to fit a child inside, while others took charge of the cardboard tubes, attaching them as branches to the growing tree. Meanwhile, imaginative children focused on decorating the tree with their drawings and cut-out flower art.
The artist educator watched in amazement as the children's teamwork and creativity blossomed. They encouraged one another and shared ideas, transforming the classroom into a magnificent, enchanting tree.
On Forest Week, children ventured inside the tree, experiencing the shelter of nature firsthand. Later, the tree served as a gateway to understanding the connection between nature and the comforts of home.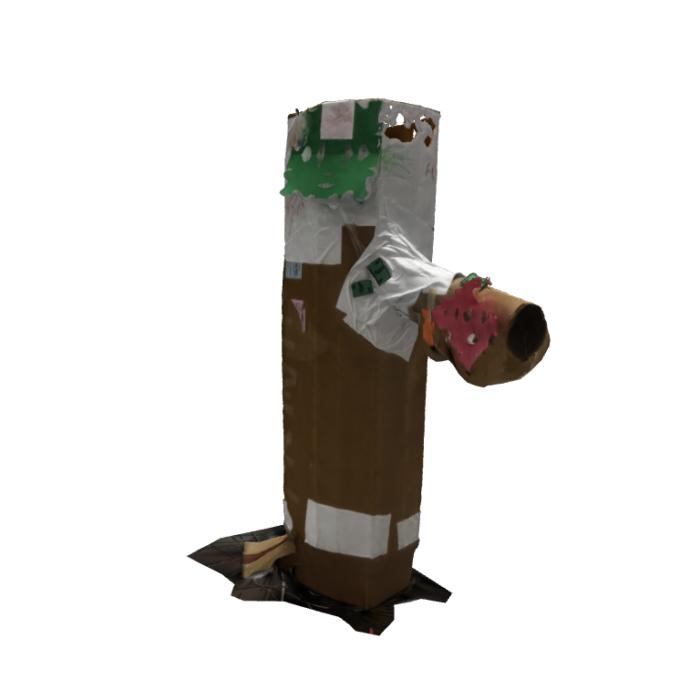 This tree made a weekly appearance, inspiring the campers each time!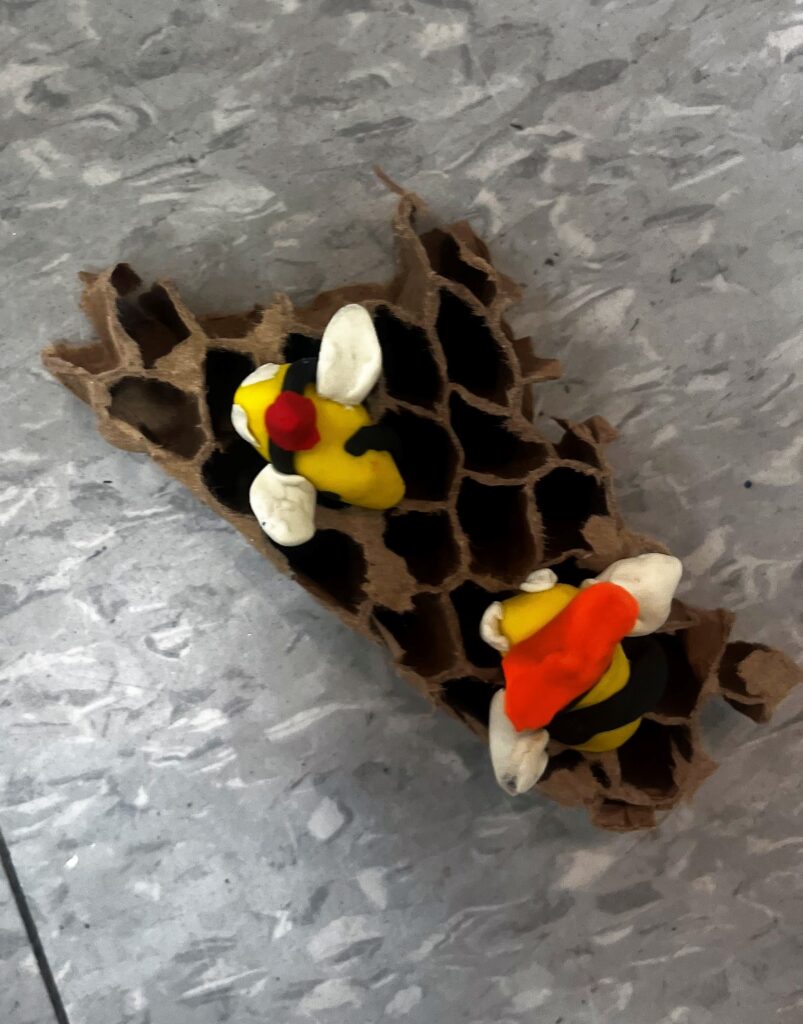 While most kids didn't want to work with the thick cardboard since they were inconvenient for making houses, one boy saw them as inspiration for a continuously growing bee hive
They say a picture is worth a thousand words. Scroll through this gallery to witness the diverse artworks children created.
Can you hear the stories behind each of them?