📍 Ellis Avenue, Hamilton
🖌️ Artist Educator: Jazmin Vega Rodriguez
A Guardian in your Own Galaxy
nted to protect trees or animals, the possibilities were open to their creativity. Children in early ages learn and explore by doing, so using prompt questions such as what is a guardian? or what kind of protector would you like to be? may not always be effective because little children are still developing their cognitives abilities. In this site in particular, the artist educator did not get an answer to these questions. So, the artist educator demonstrated her own creation to offer inspiration. She also provided different materials of various textures and colors to allow children to explore and experiment freely with their natural creativity. 
Nurturing creative expression: Early childhood art exploration offers valuable insight that goes beyond a child's development. Observing children in early ages creating art is witnessing pure, unfiltered creativity at work. It provides a deeper understanding of their individuality, preferences, and ways they explore the world around them. For instance, a 2-year-old girl demonstrated an interest in painting, gluing shapes, and decorating her work with washi tape.  What kind of protector was she creating? There was no way to know, yet observing her creativity unfold was fascinating and inspiring. She was simply enjoying herself while exploring the various materials. The most precious lesson this little girl offered was that creativity flows when we give space for it to happen. She did not need her mom's creative intervention. Instead she demonstrated the importance of nurturing little creators. 
Conclusion: observing a child's enthusiasm, engagement, and level of enjoyment through art provides insights into their interests and inclinations. In essence, exploring art from an early age serves as a window into a child's inner world. It offers artists educators and caregivers insights to tailor art experiences in a way that supports children's creativity and imagination.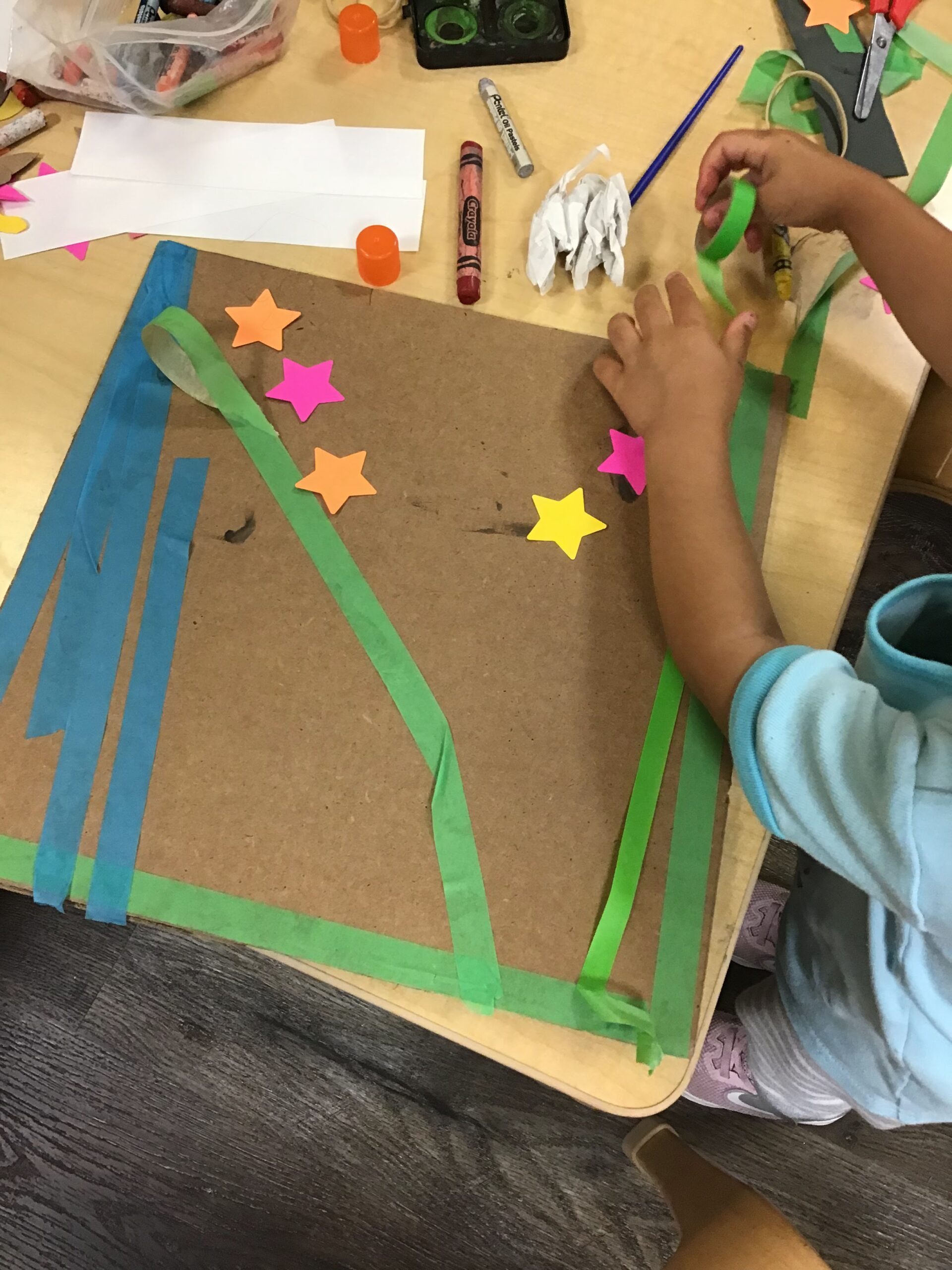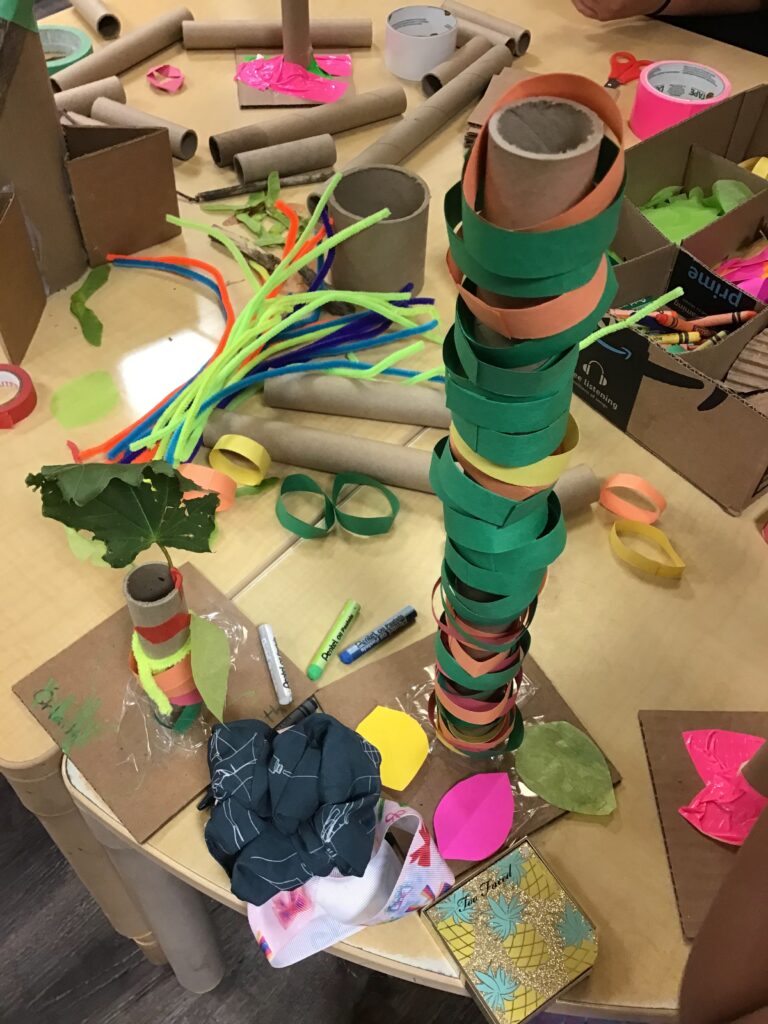 "What started like a child's game ended inspiring others who found joy and a world of possibilities in the creation of mini trees inspired by the art of play"
They say a picture is worth a thousand words. Scroll through this gallery to witness the diverse artworks children created.
Can you hear the stories behind each of them?