Today's Family Early Learning and Child Care
📍St. Augustine Catholic Elementary School, Hamilton
🖌️ Artist Educators: Key Bennett, Jay Seoh
Every site has some kids that do not want to do the activity, and although we do encourage the activity, we never force them to do it. 
One kid in this site however, stood out to me the most. (The kid on the right). Every week, I would notice him not wanting to do it, or do it really fast, missing the point of the whole art activity. 
However, on our last week of Artasia, when we were doing the theme of guardian, he was really into the activity, making his belt, sword and shield.
I find it interesting because regardless of the week, if he wanted to use cardboard for another purpose, we would have encouraged it, because we like to express creativity. My guess was that since we were too fixated on a certain theme, it would be hard to assume you can just take some cardboard to make something entirely different, which is alright, but the power of asking is powerful.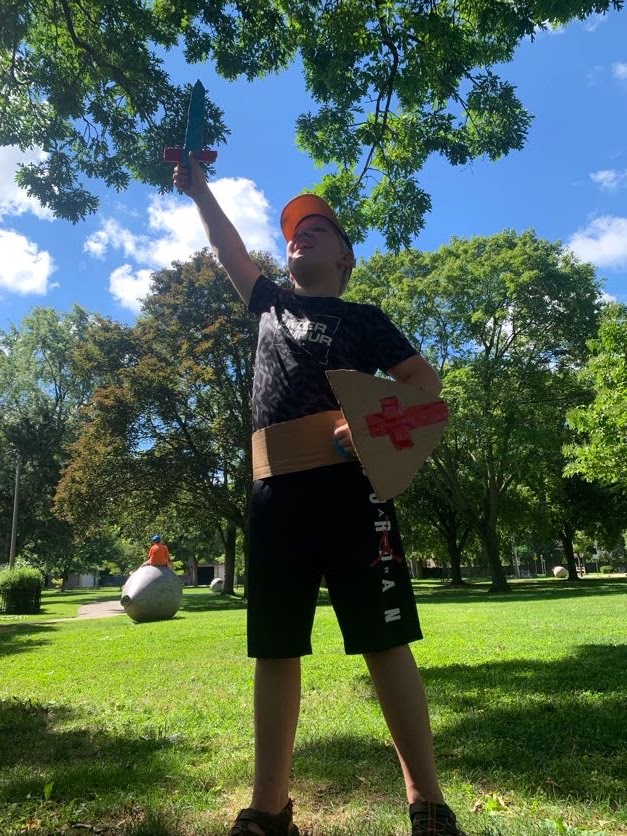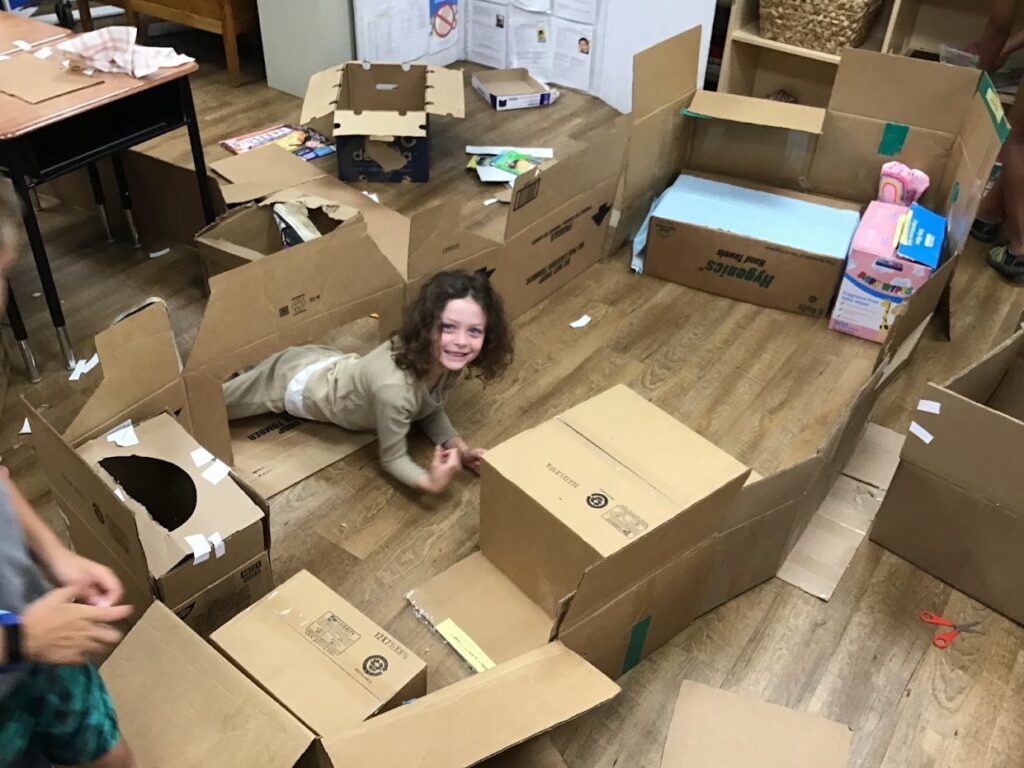 Instead of making a small house, a bunch of kids worked together to create this huge mansion!
The kids were making protest signs against their school removing a green area and replacing it with pavement.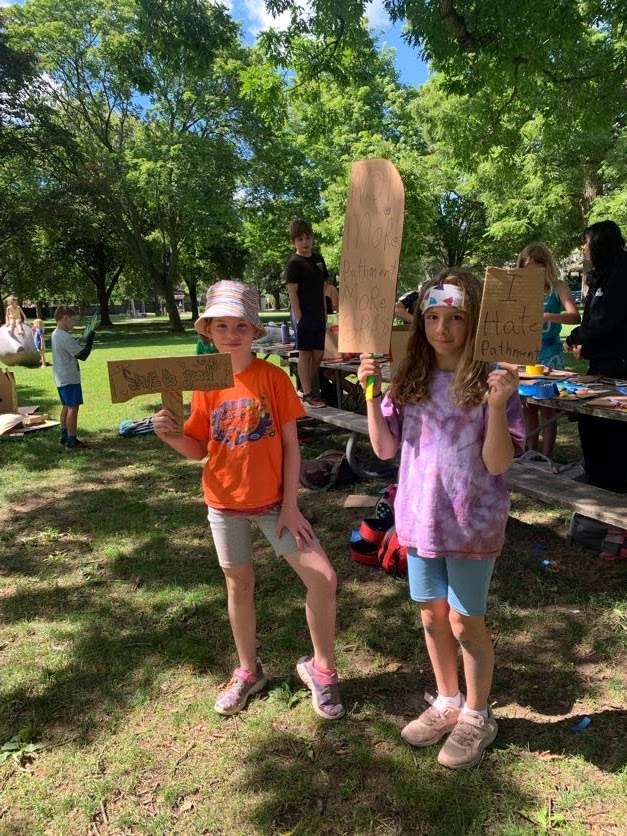 They say a picture is worth a thousand words. Scroll through this gallery to witness the diverse artworks children created.
Can you hear the stories behind each of them?