Today's Family Early Learning and Child Care
📍 RA Riddell School, Hamilton
🖌️ Artist Educator: Bridget Beardwood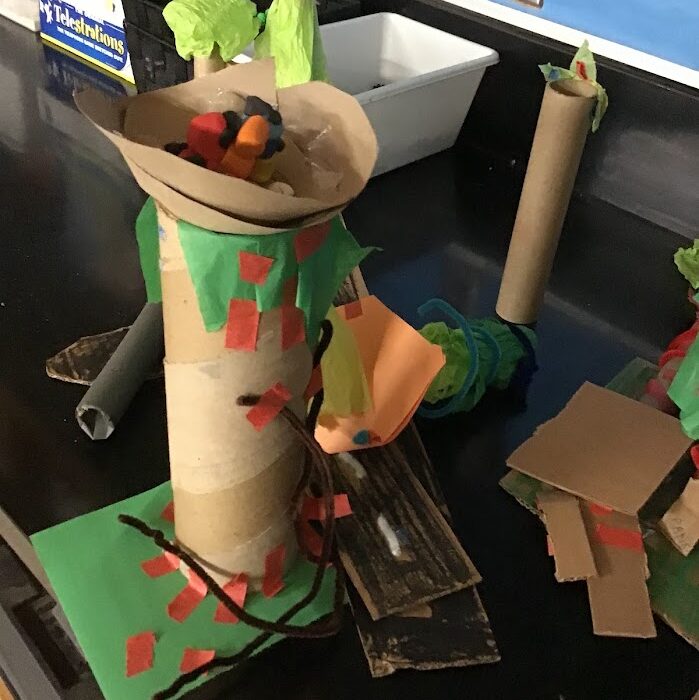 A lot of the kids were completely engrossed with what they were doing, one group of kids started off with making a tree but kept adding more to it that they transformed it into a base.
They say a picture is worth a thousand words. Scroll through this gallery to witness the diverse artworks children created.
Can you hear the stories behind each of them?