Hamilton Wentworth Catholic Child Care Centres
📍St. Francis Catholic Elementary School, Stoney Creek
🖌️ Artist Educator: Kayla Bowland
The kids at St. Francis really embraced the Neighborhood programming with enthusiasm. Upon introducing the theme and materials, we divided the large group into city planners and city builders. While the planners focused on laying out the basic infrastructure, the city builders took on various structures such as a museum, a church, a graveyard, transportation hubs, sports centers, and housing. This week's unique requirement to work together was met with inspiring ease by the kids at St. Francis.
An admirable moment occurred when one child was working on a house independently. Upon noticing another child doing the same, he didn't hesitate to ask if they could collaborate. It was a simple question, but one that showed respect for the other child's wishes. When the other child agreed, they stacked their houses to create an apartment complex for Little Town's inhabitants.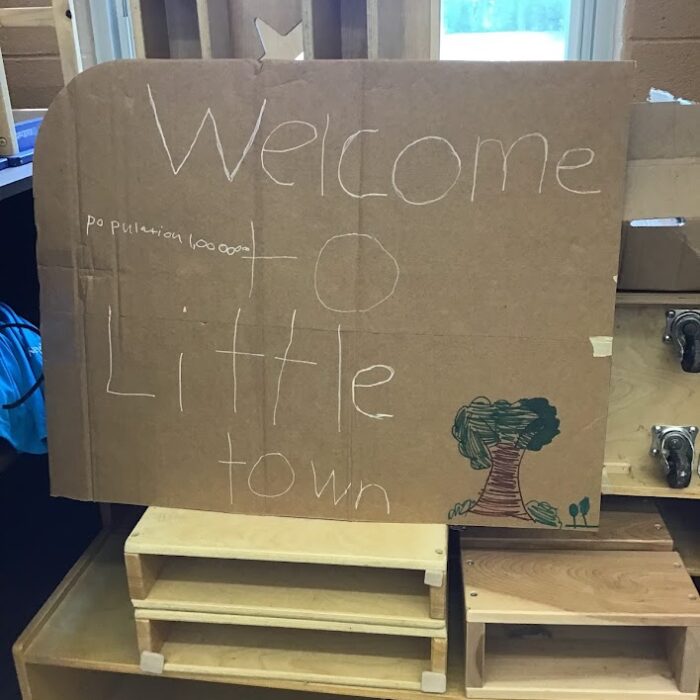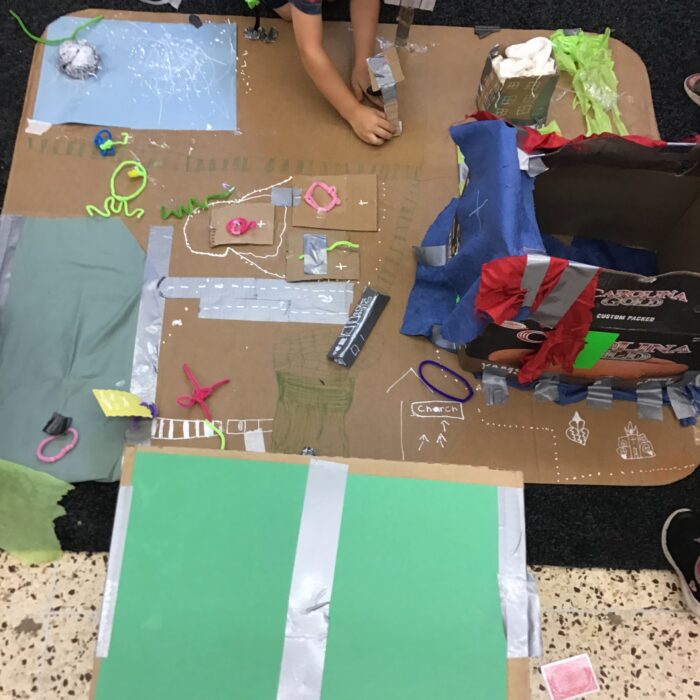 The community's name also deserves mention, as it encapsulated our project's goals: curiosity, collaboration, and mutual respect. When one child began crafting a sign to welcome visitors into their city, she contemplated what the city should be called. I suggested that since they were building the city together, she should ask her fellow participants to decide collectively. This suggestion ignited a passion in the young girl. She went around the room, asking each participant for a suggestion. After collecting all the potential city names, she requested my help to gather everyone's attention for a vote. This displayed not only individual initiative but also respect and diligence towards her collaborators. She not only asked everyone for name suggestions but also involved them in the selection process. Despite tough competition from names like "Peace City" and "Toenail," the kids at St. Francis ultimately chose to name their community "Little Town."
They say a picture is worth a thousand words. Scroll through this gallery to witness the diverse artworks children created.
Can you hear the stories behind each of them?