Artasia at Winona EarlyON
Hamilton Wentworth Catholic Child Care Centres
📍 Winona Community Centre, Winona
🖌️ Artist Educator: Jazmin Vega Rodriguez
Creating a Magical Community piece
One impactful moment happened on week 4 of programming, children were encouraged to consider trees, creatures, and houses as pieces necessary in building a whole community. At the start of this activity, the artist educator presented her own visual reference of a community and prompted the children to be her neighbors. Through art children had the chance to think of essential elements found in a community. Creating a whole community proved to be a daunting activity for children in early ages. For this reason, it was key to break the activity into small pieces to allow each child to focus on one element that would later become a part of the whole neighborhood. The artist educator demonstrated a small community to give children a better understanding of what they were aiming to create. The use of visual references can help spark children's imagination and give a clearer idea of the end goal.  
Building Upon a Community: Supporting children in challenging activities is key when working on larger projects. It is important to highlight the fundamental role parents played during Artasia programming. The success of this activity was possible thanks to caretakers who supported their children and encouraged experimentation. Throughout the activity it was observed that some children were unsure of how to build their community, however, the artist educator maintained a positive relationship with the children and prompted questions that would help kids think creatively. For instance, one of the kids ended up having an octopus character on the playground she created. In the image, it is observed a red cylinder shape that became an octopus. "Maybe we can create large tentacles for your octopus", prompted the artist educator. "No, he has short ones", responded the child. The artist educator's encouragement supported the children's engagement which helped maintain the kids' spirits uplifted. This offered an opportunity in the creation of a magical piece.
Learning Outcome: Let us be ok with challenges when making art with children in early ages. Supporting children's creativity when they feel stuck may present an opportunity to assure children that it is okay when presented with challenges because challenges offer a chance to grow and develop persistence.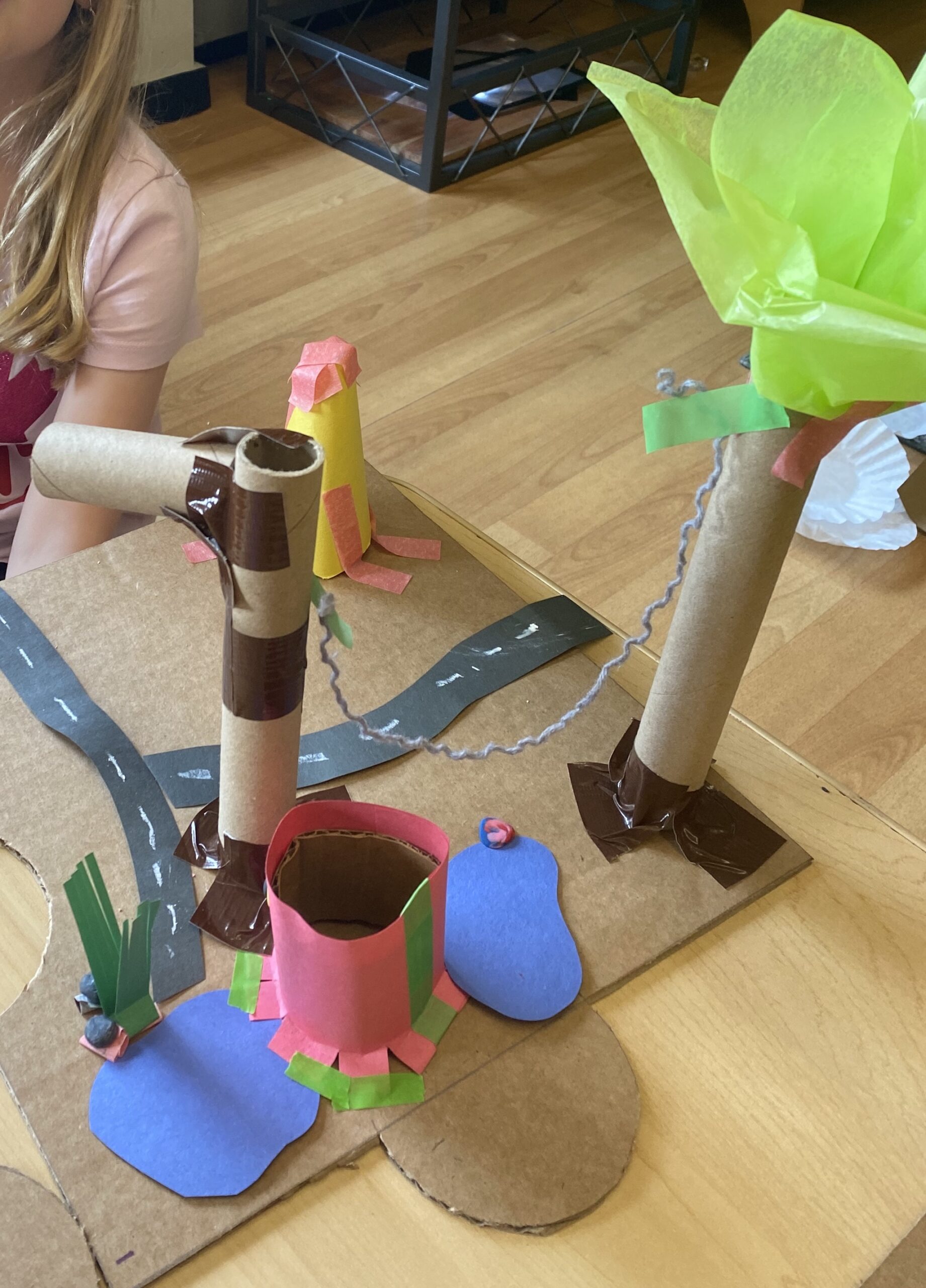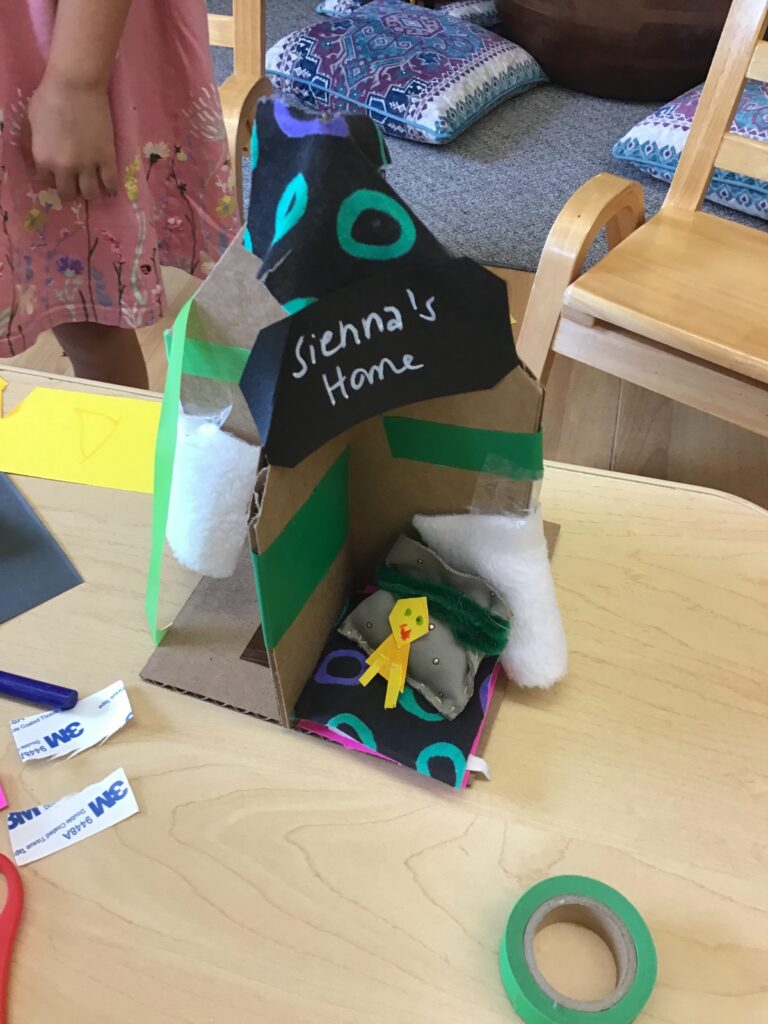 "A lovely representation of what makes a house structure feel like a cozy home. The young creator of this piece added her own character person to her little home."
They say a picture is worth a thousand words. Scroll through this gallery to witness the diverse artworks children created.
Can you hear the stories behind each of them?