Artasia at Woodland at the
Red Hill Valley Trail EarlyON
📍 Redhill Valley Trail, Hamilton
🖌️ Artist Educator: Evi Milanovic
Woodland at the Red Hill Valley Trail EarlyON Gallery
a child decided to turn his tree into a parachute tree by attaching pipe cleaners to the trunk and attaching their ends to the tissue to create the parachute. He and his dad then took turns flying it though the air in the wind and they looked super happy. It was my first day so it was super cool to see someone already creating their own take on the tree.
The kids used real natural materials they had foraged and added those such as acorns, grass, and sticks to the nests they made. They combined natural materials with fabricated ones like tape and modelling clay and realized that the things all around us are useful in situations we may not consider.

One child noted "the grass makes my nest look real!".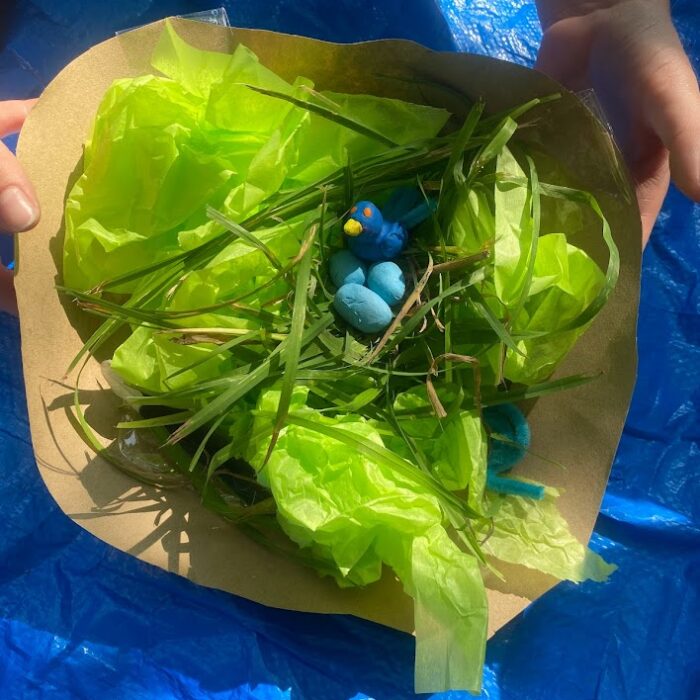 They say a picture is worth a thousand words. Scroll through this gallery to witness the diverse artworks children created.
Can you hear the stories behind each of them?