YMCA Hamilton Burlington Brantford
📍 Frontenac Public School, Burlington
🖌️ Artist Educator: Rose Senat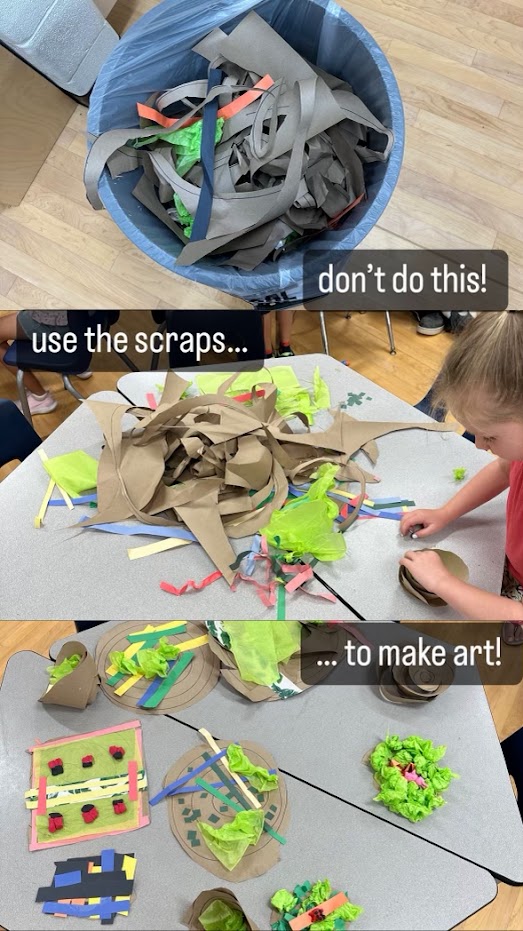 Reuse! To some, it may just be scraps of paper, however here at Artasia, we find ways to reuse it again to make more art!
They say a picture is worth a thousand words. Scroll through this gallery to witness the diverse artworks children created.
Can you hear the stories behind each of them?