Situated inside Roblox, a multiplayer online environment for young people, Artasia 2021 brings neighbourhoods together via virtual islands and bridges.

Generations Park explores themes of building empathy, understanding of land-embedded histories, and celebrating each other's uniquenesses and differences. Children create hands on artworks that are digitized to populate a multiplayer online environment in Roblox. In this virtual space, children explore each others neighborhoods (represented as islands) and creations, embedded as 2D and 3D models. 
While video conferencing has become commonplace, immersive forms of digital togetherness remain emergent. Artasia 2021 explores how a multiplayer online environment Roblox can deepen engagement with arts in our community.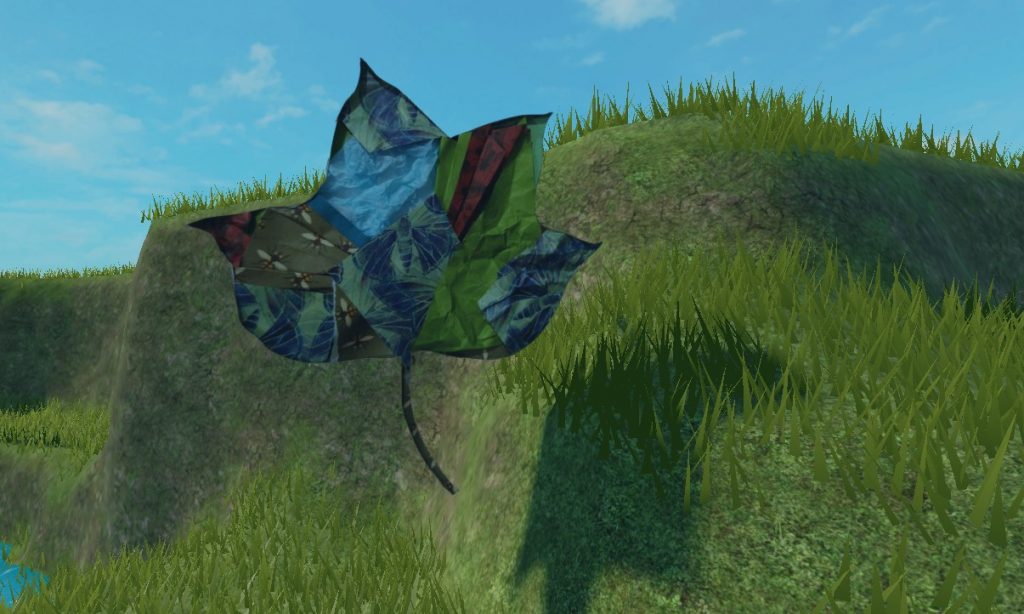 Who lives here? How can we care for the land?
Collage activities enable children and youth to give attention to native species of plants and animals. Mindful of the land and its stories, children explore concerns about habitat, plant varieties, pollinators, and endangered species.
What makes your neighbourhood special? What if you could build your dream playground?
Having ensured adequate habitat and space for animals and plants, we can also consider generations park as a place to play! Kids create whimsical model playgrounds on a table-top scale using hands-on materials and digital apps (e.g. Tinkercad) 
Tactile media such as plasticene and pipe cleaners are transformed into virtual space using 3D modelling tools supported by the Artasia team.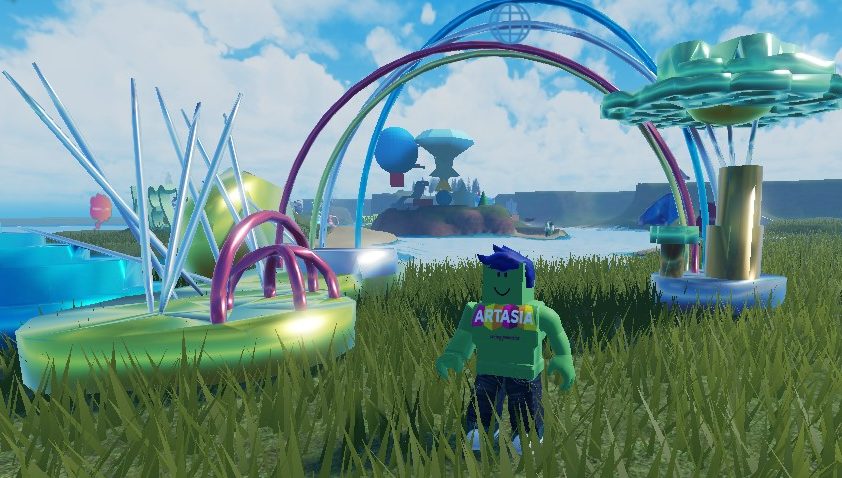 Children explore identity and expression through paper characters and fashion design. Inspired by Roblox avatars, these paper people (and their clothes) are documented by the Artasia team to become actual outfits in the virtual Roblox world. Building on a basic cutout template, children will assemble and customize shirts, pants, and emoji stickers to give expression to their own unique avatar selves. Once assembled, children name their paper characters, and perform with their friends through tabletop storytelling and play.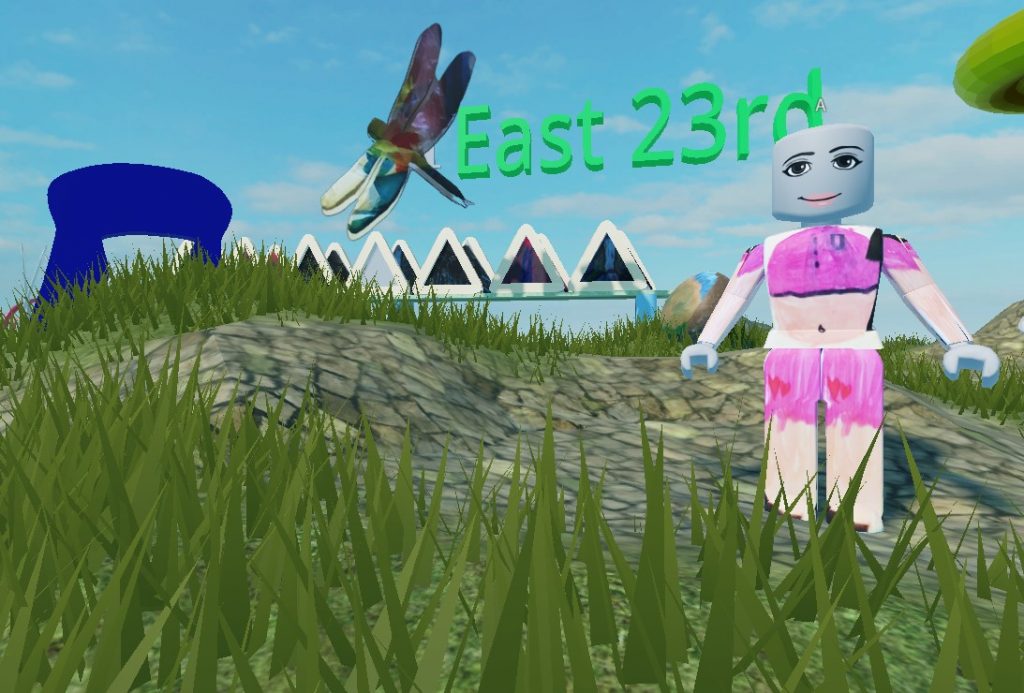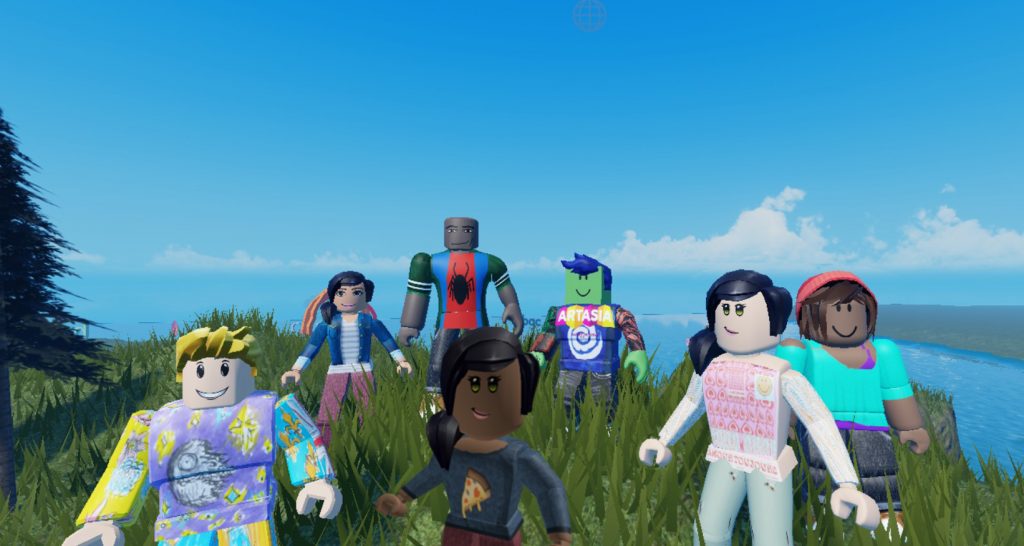 How can we stay connected?
Bridging the gap between neighbourhoods, kids connect their islands by creating empathy bridges populated with stories about their journey and the importance of staying connected.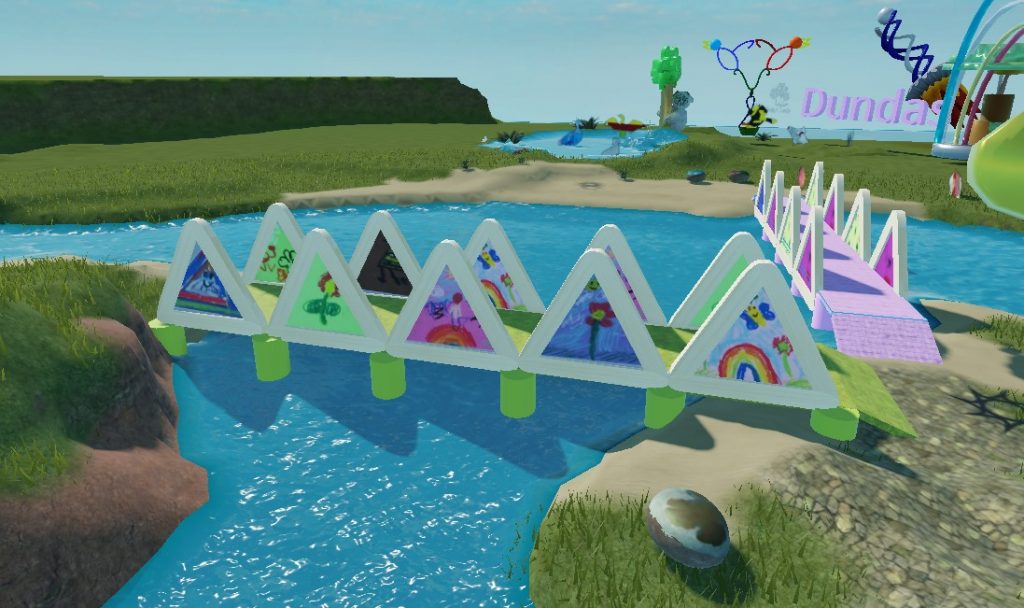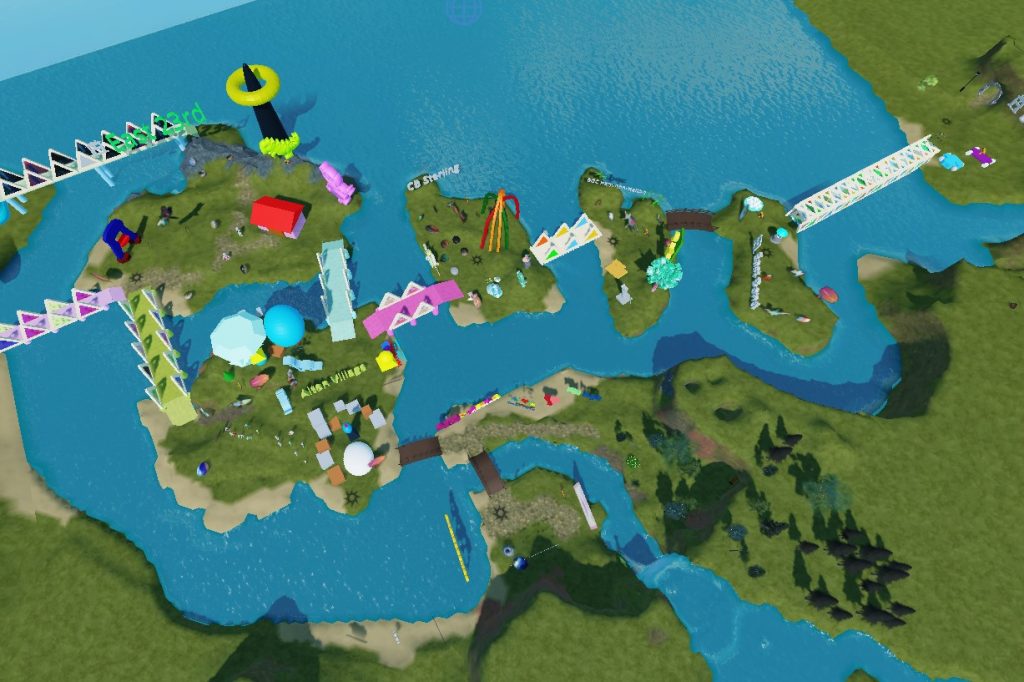 We open our ears and hearts to the gifts and gratitude of storytellers. Acknowledging the land as a shared gift, and building understanding of treaties and teachings, can help people from all communities better care for each other and the planet. Each "gratitude stone" becomes a colourful expression of thanks. Painted stones are documented to become digitally present in Generations Park. Interactive audio recordings hold children's expressions of gratitude and playback during a digital encounter.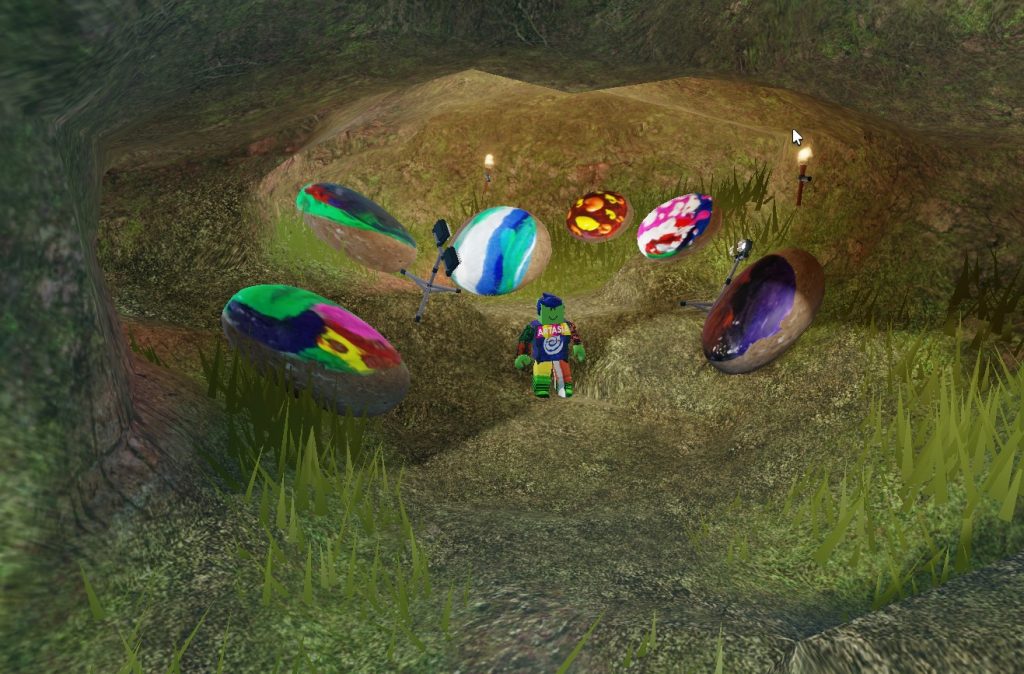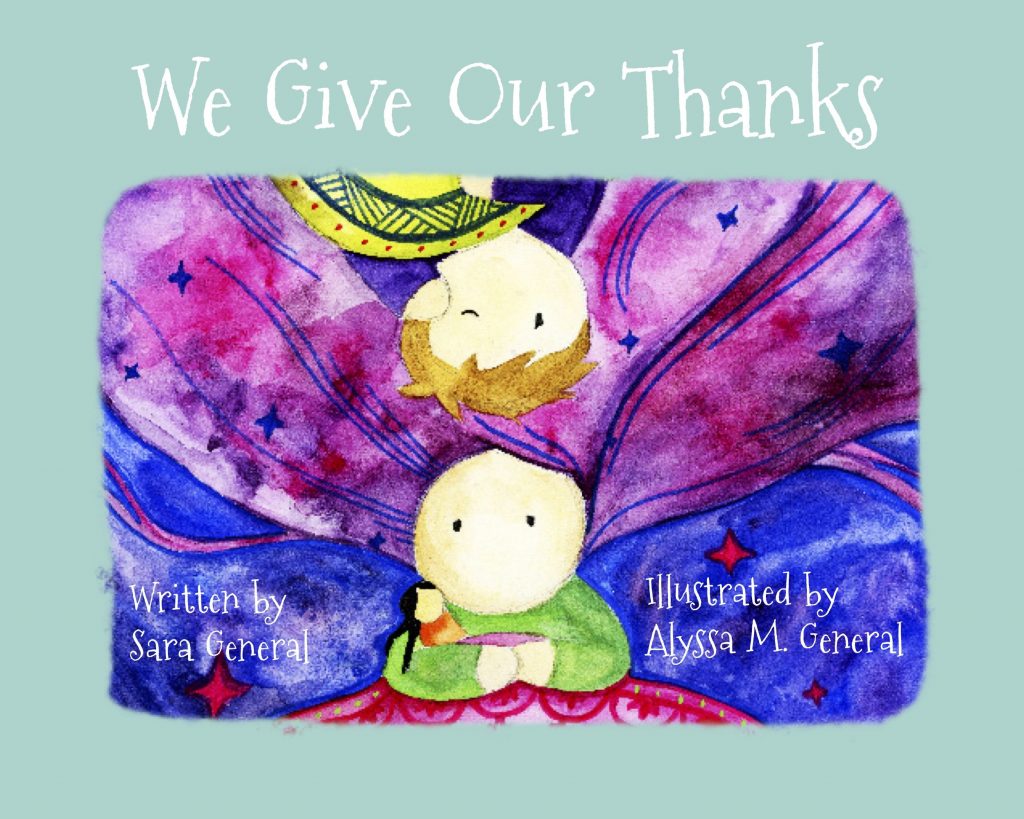 Snapshots - Observing and Reflecting
Through pedagogical documentation, artists and educators reflect on their experiences with children and youth, observing, documenting, and reflecting on the learning and expression that happens and the connections that are made through arts practice. 
Paris created personified tacos, unicorns and a kitty cat. Their tactile structures have been digitally documented to live in Roblox. Paris showed an enthusiasm about the process, and logged on to Roblox immediately when they came home; the excitement is shared by other participants around the world.
Lindsey Rynders
Artist Educator
During the first programming session I welcomed the children into the virtual classroom as they simultaneously welcomed me into their home. They greeted me with a warm welcome and bestowed upon me a unique nickname… Mr.B! Now that we knew each other by name it was time to create some collages.
Bekkele Hamilton
Artist Educator
During Artasia's second year of online camp delivery, the ability to form and foster meaningful relationships through screens is not only amazing but essential when teaching.
Lindsey Rynders
Artist Educator
One of the children created a cutout of a large green T-rex. When I asked him about what led him to draw a dinosaur, he mentioned that dinosaurs are not currently native species, but they were native species throughout the world in the prehistoric era. His imagination took him many centuries into the past, which allowed him to cleverly re-interpret the idea of what a "native species" looked like.
Andrea Abeysekara
Artist Educator
I asked 'A' how she came up with her design. 'A' replied that she drew her friend, 'J' on the left. The ECE explained that 'A' and 'J' are very good friends; they sit across from each other at their arts and crafts table and during lunch. 'A' indicated the similarities between her friend and her own representation, pointing out 'J's lightly coloured hair pulled back into a braid, the "94" on her pink-purple long sleeve shirt, and the multicoloured emojis on her leggings. She even matched her avatar's eye colour with 'J's eyes!
Lili Chen
Artist Educator