Artasia 2016 The Listening Project
#HereWeArt is an augmented reality art installation created by children from many neighborhoods as part of CKA's 2018 Artasia program.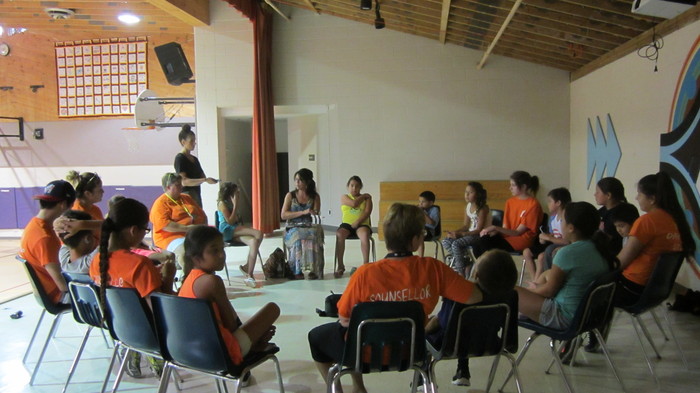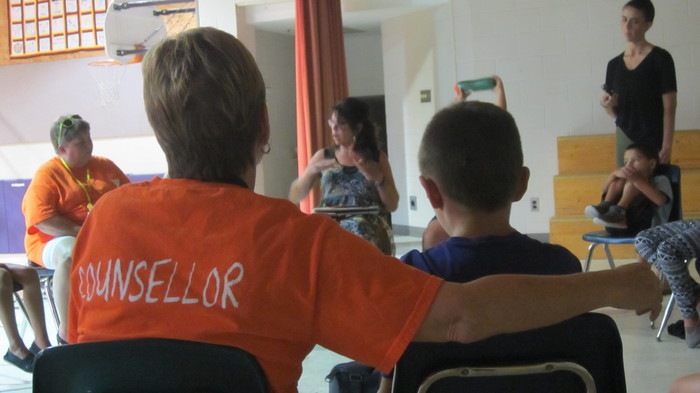 Suzie engages the kids in the listening/talking circle
The story circle an unstructured time with Suzie. She will touch on ideas of First Nation tradition of story and history-telling, the importance of every child's voice, the importance of listening and thinking about the environments we inhabit and the significance in storytelling to human creativity, identity and confidence. Suzie ends each session with the children by asking them questions about how they see themselves and the world around them: what do you wish people knew about children's lives? What do you wish for you, your family, your community, your world? And What do you want people to know about you? 
The talking circle is about listening to the voices of children. The circle is about the sharing of ideas and stories and respecting each other through listening and patience. The circle equalizes everyone's voice – in the circle everyone's voice is important and valuable. We will be recording this activity with sound recorders, which require extra effort from all of the adults to keep the levels of noise down outside of the circle. We want to hear everyone's voice clearly through the recording. During this time it is important to keep the circle a safe and quiet space. The functioning of the circle requires site staff to monitor the behaviour of the children and to keep them focused on the activities and conversations at hand.
Story Circle Reflection Activity
We will be using this activity to reflect on our experiences in the circle with Suzie. We would like you to encourage and inspire the kids to think about how they felt, what they thought of and express it onto our buddy outline drawing. Let them know they can write and draw on their buddy in any way that they would like, to think and have fun! 
8.While the activity is running, the Artist Educator, will be filling in rubric on site facilities to improve Artasia programming for next year
Thank the kids and the staff for their voices, ideas and drawings!