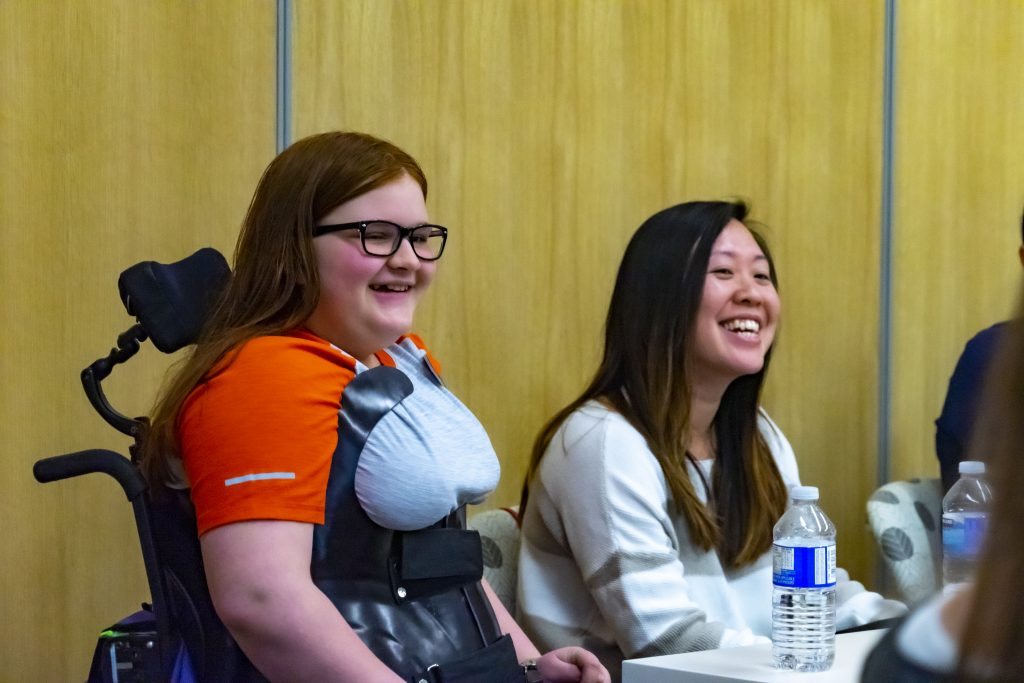 In May, Culture for Kids in the Arts Kinderfest hosted a moderated panel discussion for healthcare professionals and educators, focused on different art forms and its impact on health. Denise, Nancy and Madisen were invited to participate as panelists and it was wonderful to hear from their perspective, their own experience of Resonance Choir and involvement with other arts-based activities or therapies. Even in a room full of educators and healthcare professionals, it was necessary to articulate the difference between using arts, yielding therapeutic benefits, and the use of arts as a therapeutic tool to meet treatment goals.
What makes the Resonance Choir program both exciting and at times, confusing is the therapeutic potential it has. While the choir is not considered a therapy program, it is co-facilitated by therapists. The program itself strives to find a balance between process and product. While choristers are working towards a performance, and learning musical concepts, the purpose of teaching those concepts is often not purely pedagogical. Yes, the choir is sounding better and becoming more confident as a group of young performers, but they are also developing awareness, relationships and self-efficacy. The purpose of this choir was never about the outcome of sound. As each child's extra-musical needs were met, the opportunity for growth was created.

To reiterate what was stated in previous reports, the Resonance Choir program views all choristers as capable, and values the diversity in our community. It has not been about accommodating their "special needs", but rather the focus has been to create an environment where they feel a sense of belonging and acceptance. Choristers have been provided with opportunities to actively connect with one another. Each child's experience and ideas are viewed as valuable, regardless of whether or not they are able to communicate it to others in the "normative" way. By creating a "can-do" space and continuing to review and make appropriate changes to our practices, we can begin to see what each child can do!