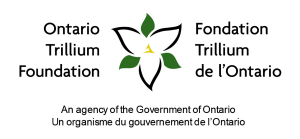 Representation from Andrea Horwath, MPP office for Hamilton Centre, joined CKA and the Ontario Trillium Foundation to celebrate the creation of ArtWorks, a new cultural training program in Hamilton as a result of a $150,000 grant from the Ontario Trillium Foundation (OTF).
The premiere of "Park in Our Neighborhood" was performed, created to activate, engage and inspire young people in their neighbourhoods.
The ArtWorks Training Program is a skills training program that engages emerging artists in a solid arts training and employment experience while delivering community-based arts education programs in Hamilton's diverse neighbourhoods. The contracted arts interns support cultural events coordination and develop specialized skills with a goal of linking them to creative industry employment pathways.